SEAL MADE IN CHINA
10.0 USD
Payment Terms:
L/C, D/A, T/T, WU
Place of Origin:
Guangdong, China (Mainland)
Means of Transport:
Ocean, Air, Land
Production Capacity:
15000
Product Description
With hundreds of thousands of products to choose from and an ever growing product range, your industrial equipment needs are sure to be met here. Our China manufacturers & suppliers will provide a full-service to keep you up and running and meet your unique equipment requirements. If you are interested in China Rod Seal, You will be amazed by the variety of the product choices such as hydraulic seal, seal, oil seal. Besides, their competitive & cheap price of Rod Seal factory would get you an edge in your own market. It's well known that product quality and safety is a stronger priority for this equipment industry and also for the buyers, here you are offered a greater chance to find trustworthy manufacturers & factories who are delivering high levels of performance, efficiency and reliability in their products all the time. With thousands of quality suppliers & manufacturers, we are sure that they can provide all equipment for sale, services and solutions for your various industrial applications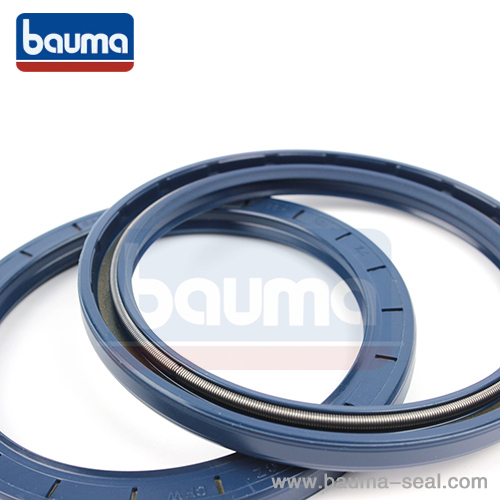 Descriptions:
WYS Rod seal kit for excavator
1. Service Objective: Raise the Service, Top the Quality
2. Material: high-grade material, durable & usable.
Advantage:
♦ we are experienced seller.
1.we have more than 10 years' experience.
2.the accumulation of long time, we have a wide range of spare parts.
3.we can give you good quality and competitive price.
4. High efficiency and self-suction ability
Rod and buffer seals maintain sealing contact in sliding motion between the cylinder head and the piston rod. Depending on the application, a rod sealing system can consist of a rod seal and a buffer seal (fig. 1) or a rod seal only (fig. 2). Rod sealing systems for heavy duty applications typically consist of a combination of both seal types, whereas the buffer seal is arranged between the rod seal and the piston in the cylinder head. Rod seals determine the tolerance for the rod diameter d.

In addition to the sealing function, rod seals also provide a thin lubrication film on the piston rod that lubricates themselves and the wiper seals. The lubricant also inhibits corrosion of the piston rod surface. However, the lubrication film must be thin enough so that it returns to the cylinder during the return stroke.
Selecting profiles and materials for a rod sealing system is a complex task, considering all possible cylinder designs and application criteria. SKF supplies rod and buffer seals in many different profiles and in a wide range of materials, series and sizes, which make them appropriate for a wide variety of operating conditions and applications.
Rod seals
Profile

Description

S1S


Single-lip U-cup profile made of polyurethane; suitable for medium to heavy duty applications
→ Additional information
→ Profile data
→ Test results
→ Size list metric [pdf]
ZBR


Double-lip U-cup profile made of polyurethane; suitable for medium to heavy duty applications
→ Additional information
→ Profile data
→ Size list metric [pdf]
→ Size list inch [pdf]
SIL


Double-lip U-cup profile made of polyurethane; suitable for low temperatures and light to medium duty applications
→ Additional information
→ Profile data
→ Size list metric [pdf]
PTB


Polyurethane U-cup profile with incorporated nitrile rubber X-ring, which provides good performance even at low pressure and temperature; suitable for medium duty applications
→ Additional information
→ Profile data
→ Size list metric [pdf]
→ Size list inch [pdf]
STD


Polyurethane U-cup profile with incorporated nitrile rubber X-ring, which provides good performance even at low pressure and temperature; fits narrow housings; suitable for medium duty applications
→ Additional information
→ Profile data
→ Size list inch [pdf]
DZ


Nitrile rubber primary sealing ring, polyurethane secondary sealing ring; low friction; suitable for medium to heavy duty applications
→ Additional information
→ Profile data
→ Size list metric [pdf]
→ Size list inch [pdf]
DZR


Nitrile rubber primary sealing ring, polyurethane secondary sealing ring, integrated triangular polyamide anti-extrusion ring; improved gap extrusion resistance; suitable for heavy duty applications and extreme pressures
→ Additional information
→ Profile data
→ Size list metric [pdf]
→ Size list inch [pdf]
Buffer seals
Profile

Description

RBB


Buffer seal with polyurethane sealing ring, integrated polyacetal or polyamide anti-extrusion ring; designed to vent pressure back to system side; improved gap extrusion resistance at abrupt pressure peaks; fits narrow housings; suitable for heavy duty applications
→ Additional information
→ Profile data
→ Size list metric [pdf]
→ Size list inch [pdf]
S9B


Buffer seal with nitrile rubber O-ring energizer, PTFE slide ring; also available with polyurethane slide ring to improve wear resistance and ease installation; suitable for medium to heavy duty applications
→ Additional information
→ Profile data
→ Size list metric [pdf]
→ Size list inch [pdf]
RSB


Buffer seal with PTFE slide ring, nitrile rubber energizer; patented and improved design to reduce pressure peaks acting on the rod seal and vent pressure back to system side; improved gap extrusion resistance at abrupt pressure peaks; suitable for medium to heavy duty applications
→ Additional information
→ Profile data
→ Size list inch [pdf]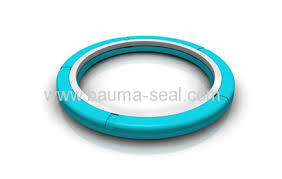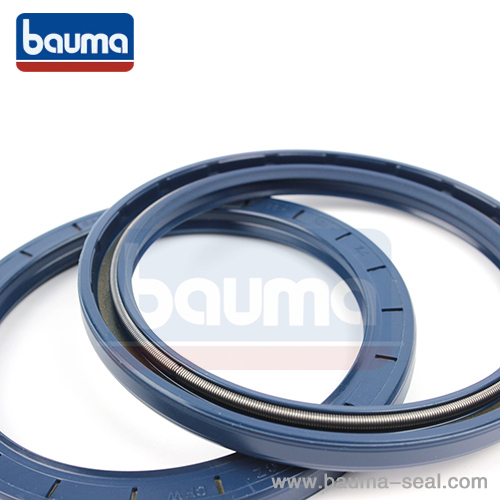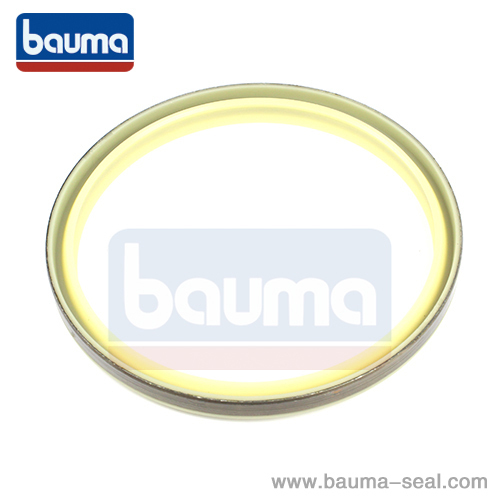 ---
---