KIT SEAL MADE IN CHINA
2.0 USD
Payment Terms:
L/C, D/P, T/T, WU
Place of Origin:
Guangdong, China (Mainland)
Means of Transport:
Ocean, Air, Land
Production Capacity:
15000
Product Description
Wear rings provide the bearing function between the metallic components of the unit during the stroke movement and in static conditions. They prevent metallic contact between pistons and cylinders or rods and glands, where forces act perpendicular to the direction of movement. The wear ring design shows a circular but open preform, and therefore lends itself to easy assembly.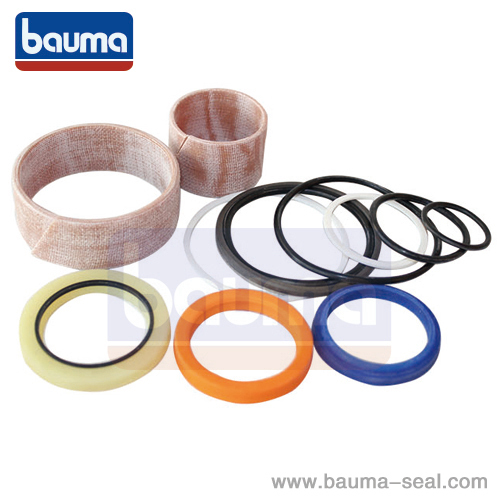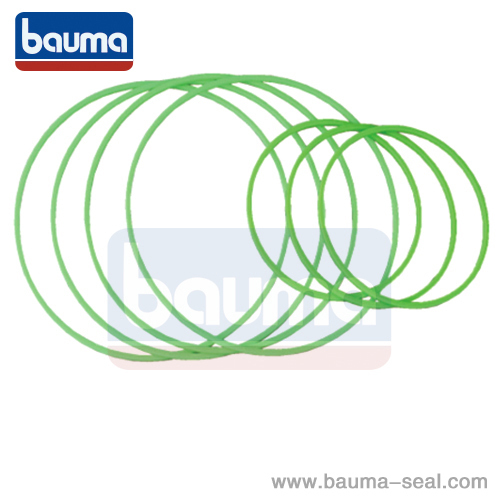 Whatever the material, wear rings can be a key component of a hydraulic system. Wear rings absorb the side load forces in a piston and/or rod hydraulic cylinder, while eliminating metal-to-metal contact. In general, wear rings can extend the life of a hydraulic system: it is faster and less expensive to replace a wear ring than an entire cylinder.
Although metal wear rings are appropriate in some applications, nonmetallic rings offer numerous benefits for hydraulic cylinders in fluid power applications such as off-highway, material handling, industrial machines, mobile hydraulics and agricultural equipment
wear rings provide extremely low friction within systems and are particularly well-suited in dry-running applications. They can be mated with steel, aluminum and cast iron. The smoothness of PTFE-based wear rings means such little abrasion takes place that, in some cases, less expensive hardware can be used in a system.
Additionally, PTFE-based rings, because of their low friction characteristics, help lower the incidence of stick-slip when starting up the system. Common uses of PTFE-based wear rings include equipment operating at high temperatures and pressures.
Thermoset rings have outstanding wear resistance properties and are designed to offset heavy loads at low speeds. They address application demands for strong, light and durable rings. Although thermoset rings are dense, they are elastic in comparison to metal rings.
---
---